Spend the Weekend with your Immigrant Ancestors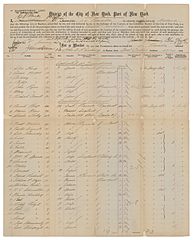 Did you know that 40% of all Americans have at least one ancestor who arrived in America between the years of 1857 and 1920 and was processed through Ellis Island or one of the other New York ports? The Statue of Liberty – Ellis Island Foundation has a free digitized database of all the relevant ship manifests from that time period. You can go online, find your ancestors and learn about their arrival in America.
This weekend spend some time with your ancestors. See the beginning of your family's sojourn in America. Be grateful for those who have gone before.
https://www.libertyellisfoundation.org/about-passenger-search